What is co-living? Well, in the broadest sense it's a lifestyle centred around sharing, whether that's space or values. At the heart of co-living is the mission to create a genuine community within a building that goes beyond being simply just neighbours.
For older generations, the term may evoke memories of the hippy communes of the Sixties, or more recently, the artist collectives that emerged in the old factories and warehouses in post-industrial districts of major cities. But while the co-living developments of today try and capture the same ethos of these communities, they are a world away in what they offer their residents.
Where It Came From
Co-living has emerged alongside the 'co-working' culture that has transformed offices from New York to London to Hong Kong. The days of rows and rows of cubicles, with people working in individual silos and companies taking up entire floors to themselves, are fast coming to an end. Open-plan offices, where different businesses sit side-by-side in a collaborative environment, are quickly becoming the new norm. It's not just start-ups either – major corporates such as global accountancy and law firms are also take space in these new co-working developments.

What Are the Benefits of Co-Living?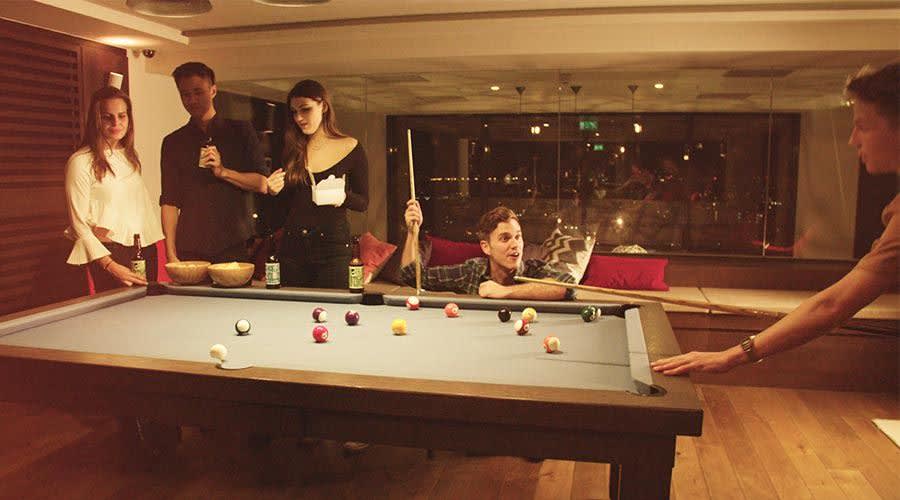 For young professionals who want city centre living, co-living enables them to access areas they made not be able to buy, while giving them plenty of add-ons as well. But it's not just the youth who can enjoy co-living: from families to pensioners, more and more people are waking up to the benefits.

It Builds Community
Perhaps the most significant benefit from co-living, though, is the company. At a time when most friendships are made online and people are lonelier than they've ever been, co-living can play a vital role in forging communities. It helps to build friendships in the physical world rather than the digital, and being part of a thriving community is perhaps the oldest and most effective way to make those connections.
If you've ever moved to a new city, either to start a job or a degree, you'll be familiar with the feeling that you're on your own. Co-living remedies this with a whole host of benefits, from plush shared lounges to shimmering gyms and cool games rooms.
The shared spaces are conducive to making friends and building a network. In this sense, co-living is almost synonymous with networking, as you nurture connections in the same way you would friendships.

More For Your Money
The shared areas in co-living spaces offer you more bang for your buck. They're an extension of your home and – although the social aspect is a big bonus – a place where you can kick back and relax if you want. Games rooms, gyms, study areas and even workzones – all provided on-site with access covered in your rent. Co-living is a direct product of the sharing economy, and it gives residents the flexibility not available elsewhere.
If you were looking to buy a property, these kinds of spaces would be well out of your price range (the shared penthouse at Vantage Point is worth over £7 million). But by sharing them with your neighbours you get to enjoy that dream home.

Increased Safety
Safety in numbers, as the phrase goes. When you're in a co-living arrangement, you're not only protected by the typically high standard of security that most developments provide, but you'll likely feel safer alongside your new friends.

All-in-One Packages
It's not just the social aspects that make co-living stand out; it's also the service. Most co-living residences provide contracts where many bills are taken care of, placing utilities into manageable monthly figures. This makes it far easier to sort out expenditures, and there'll be no lengthy phone conversations with providers either or waiting ages for the Internet to be installed – they're all ready to go from day one.

Try Co-living Yourself
Ultimately, co-living is a solution to all the problems of conventional flat-sharing, while still having all the benefits.
If you're looking for community and collaboration, our spacious apartments have the best of both worlds. Our self-contained apartments with their own kitchens and living spaces are all part of wider developments of shared social spaces, gyms and co-working spots, and never more than a five minute walk away from public transport.