The housing market in London has undergone plenty of changes – both out of style and necessity. As buildings and communities have changed to cater for the latest trends, so too have the people living in them. From City high-flyers to modern students, the capital's culture has become a tapestry of backgrounds, and what has always been an international city is increasingly sharing more than culture.
Flat-sharing: a trend that's here to stay – if the influx of keen professionals, international businesspeople and creative talent is anything to go by. The sharing economy is being transformed by the increase in built-to-rent developments and student-accommodation-style co-living.
Co-living, flat-sharing and the built-to-rent market allow Londoners to enjoy beautiful accommodation, high-end facilities and a sense of community. Living with new people – or even with long-term friends – is grounding and facilitates strong friendships and family-like homes. It can present its own challenges if personalities clash or money and housework become a chore. Being open-minded, reliable and considerate will make your transition to house- or flat-sharing smoother and will help you forge friendships for life. Our guide to flat-sharing will help you make the most of your new living situation.

1. Be upfront with money
Often, the most difficult scenarios when sharing accommodation – whether with freshers at university or in a long-term and trusting relationship – arise from financial disagreements. As Brits, we're known for our dislike of talking about money (something you're soon to learn if you're moving to London from another country), so avoiding difficult conversations about finances is a good place to start if you're looking for a smooth ride when flat-sharing.
It's important to quickly establish which bills and living costs will be shared. If you're setting up costly subscriptions like TV and internet packages and expect others to chip in, make sure everyone is happy with the deal you choose. Decide who will pay for what each month, and agree to fairly split costs on one-off purchases.
While conversations around money can be difficult, make sure they're had when necessary. Arguing over who bought milk probably isn't worth your energy, but if you feel you're being hard-done-by or that costs aren't being fairly divided, speak up early and try to resolve issues calmly.
Built-to-rent developments are designed for the people who live in them, so many residences will bundle your utilities, internet and other services into a single, simple monthly cost.

2. Be reliable with money
Once you have decided how to split financial responsibilities, keep to your word and pay what you owe on time. Your flatmates may give you some leeway to begin with, but banks and landlords might not – and it's far easier to avoid those awkward chats about money if you're reliable and timely with agreed-upon payments.
If you're moving in with strangers, let the landlord deal with referencing your soon-to-be housemates. If you're moving in with friends, you'll hopefully know which ones you can trust with money – and which ones might not be so reliable.

3. Be open-minded
Moving in with new people expands your circle of friends, which can be life-changing when moving to London. It's an increasingly diverse city, packed with people from around the world, from different backgrounds and of different ethnicities and cultures.
Experience as much as you can through this by keeping an open mind to others and their lifestyles. Make an effort to understand one another's cultures, whether this is through sharing cuisines, visiting new places or just meeting their friends. Being open-minded will enrich your London experience, exposing you to its complex network of people.
A positive attitude to new experiences will win you favour with others and help you settle in with your flatmates. If you're unwilling to try or even accept their lifestyles, you'll lose the community spirit that lies at the heart of co-living.

4. Be sociable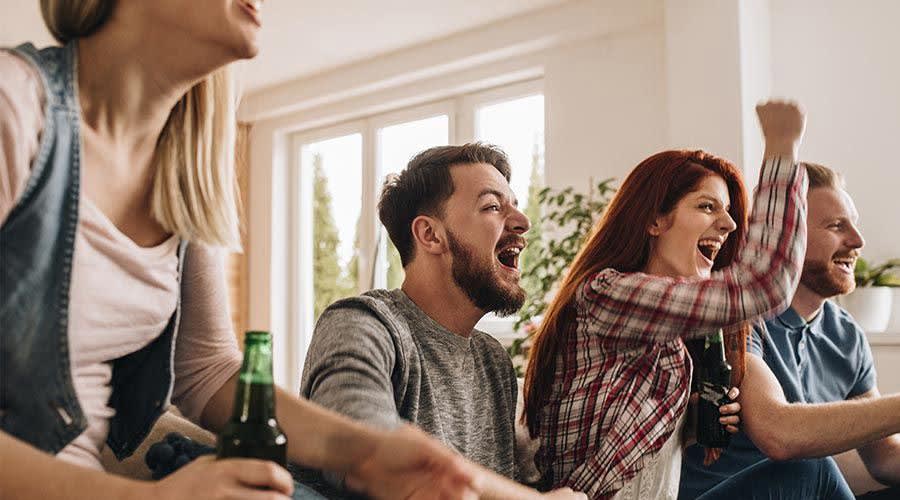 Co-living and flat-sharing rely on residents' love for socialising – whatever that means for you. For some people, this means hosting lavish parties or communal evening meals; for others, this could simply be finding someone to work out or walk the dog with. Building close friendships within your apartment – or even within your building – will help you and the people you live with to feel at home and value one another.
Modern rental developments facilitate social activities, no matter what your interests. Make use of communal spaces to work or study, and find people with similar interests to you by getting involved with local causes that you care about – joining cooking, movie or book groups, and just by making an effort to get to know the people around you.
Cities are sociable places, with thousands of people taking to bars, clubs, restaurants and activities – all in search of a good time. If socialising is your thing, hosting parties will help you meet new people. Just be mindful of others and their schedules – and don't forget to invite your flatmates.

5. Be mindful
Aside from flatmates who don't pay their rent on time, inconsiderate flatmates are the one thing that can make flat-sharing a bit of a nightmare. In what should be a treat-others-as-you'd-like-to-be-treated community, be considerate if you want to get on with your fellow flatmates.
Getting to know your flatmates takes time, and so does the give-and-take relationship you have with friends. Avoid pushing boundaries before you know where they lie – you'll find it hard to settle in with new people if you're not mindful of their lifestyles and their personalities. As part of a co-living collective, you'll be living amongst different personality types, which makes for a rich and varied community. A little respect will win over new people and help you and them to make the most of the experience.

6. Be vocal
In a bid to get to know the people you share your apartment with, be vocal and open about yourself. Getting to know your flatmates will build trust and help you forge strong bonds. Just remember to also…

7. ... be quiet
Extroverts are popular for a reason, but there's a time and a place for loud music, rowdy dinner parties and your large group of outgoing friends. Which leads nicely on to the next point:

8. Be ready to share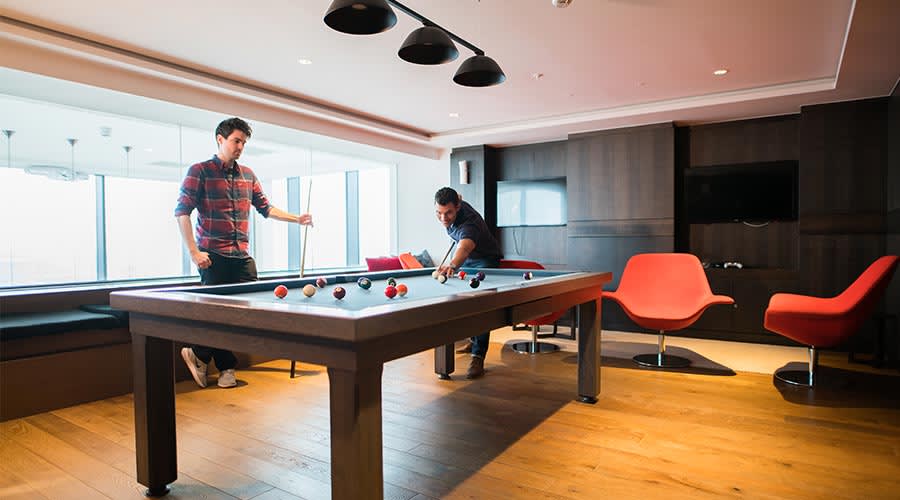 Co-living and build-to-rent accommodation was inspired by the more established style of rental accommodation in countries like the USA. These developments focus on thoughtfully designed communal spaces and a sharing economy, in which residents get more than they usually would for their money, with facilities like gyms and cafés serving as pooled resources.
Many build-to-rent developments in the UK follow a similar formula, so the facilities on offer to you will be shared with other residents. On top of this, you should be ready to share with your flatmates. This may depend on how you split bills, but a little sharing goes a long way. Be prepared to share household essentials, chores and space.

9. Be a member of the community
Build-to-rent developments are creating new communities around London. Where people may not have known the names of their neighbours previously, they're now sharing day-to-day life. Being part of this new wave of shared living will greatly enrich your experience of London.
View our locations to find your dream apartment in the city and your place in the community.